Posted by
Ben

| Posted on 12:36
Hi again! I have this AWESOME computer game called the Sims 3. It is MEGA! You get to make your own sims, house, and furnish it. You can make them make friends, and go to work. You can even make them catch a fish and put it in a fishbowl. Ha ha, I'm not going to tell you the cheats though!
Other things you can do:
Go shopping
Go to the park
Learn skills
Move house
Phone friends
AND MORE!
Some pics: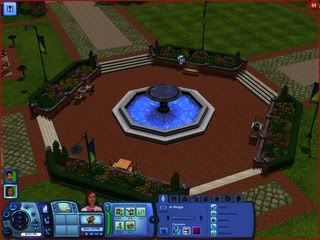 This is the town park.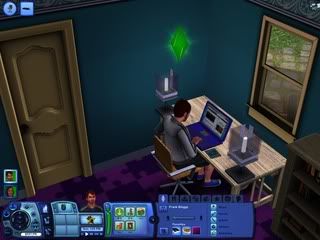 This is one of my sims on the PC.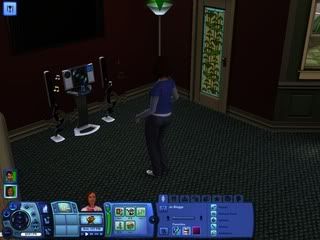 This is MEANT to be a sim dancing but you can't see it very well, because the picture is a bit dark. Sorry! It's the computer's fault!